Gembu- Sardauna LGA Taraba State Nigeria : More than 250 South Cameroonian women refugees assisted in the North of Nigeria by Nso Family Union NFU- Bongbati Denmark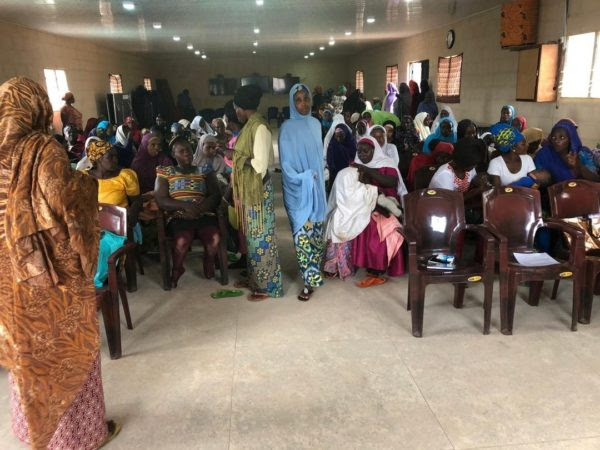 On 24-26 May 2019, NSO Family Union (NFU) Bongbati, diaspora organisation member of ADEPT based in Denmark, provided first hand reusable kits to 250+ refugee women from Southern Cameroons settled in Gembu -Sarduana LGA Taraba state in Nigeria. Implemented in partnership with the 'Days of Girls' Nigeria organisation and the 'Scandy Media' platform, the action aimed at both, providing refugee women with sanitary pads and reusable kits while training them on how to take care of themselves. Partners used this opportunity to train the Scandy media local team on providing humanitarian response, thus enabling them to extend the action and help more refugees in need in other communities and villages.
More than 100.000 refugees headed to the neighboring Nigeria in search of protection, shelter and security, trying to flee armed conflict and political crisis in Cameroun. Some of them lost their lives in this difficult journey because of hunger, lack of shelter and poor health. Women and children are the most affected by the situation and need special care. The Southern Cameroonian refugees are mainly settled in Taraba state, one of the most remote and insecure regions of the North Nigeria. It is also one of the less assisted and difficult to access locations where Southern Cameroonian refugees suffer from hunger, poor living conditions and lack of access to health services. NFU Bongbati will continue providing humanitarian response to refugee women and call all the diaspora development associations and humanitarian organisations to join the action.
Shey Tatah Sevidzem